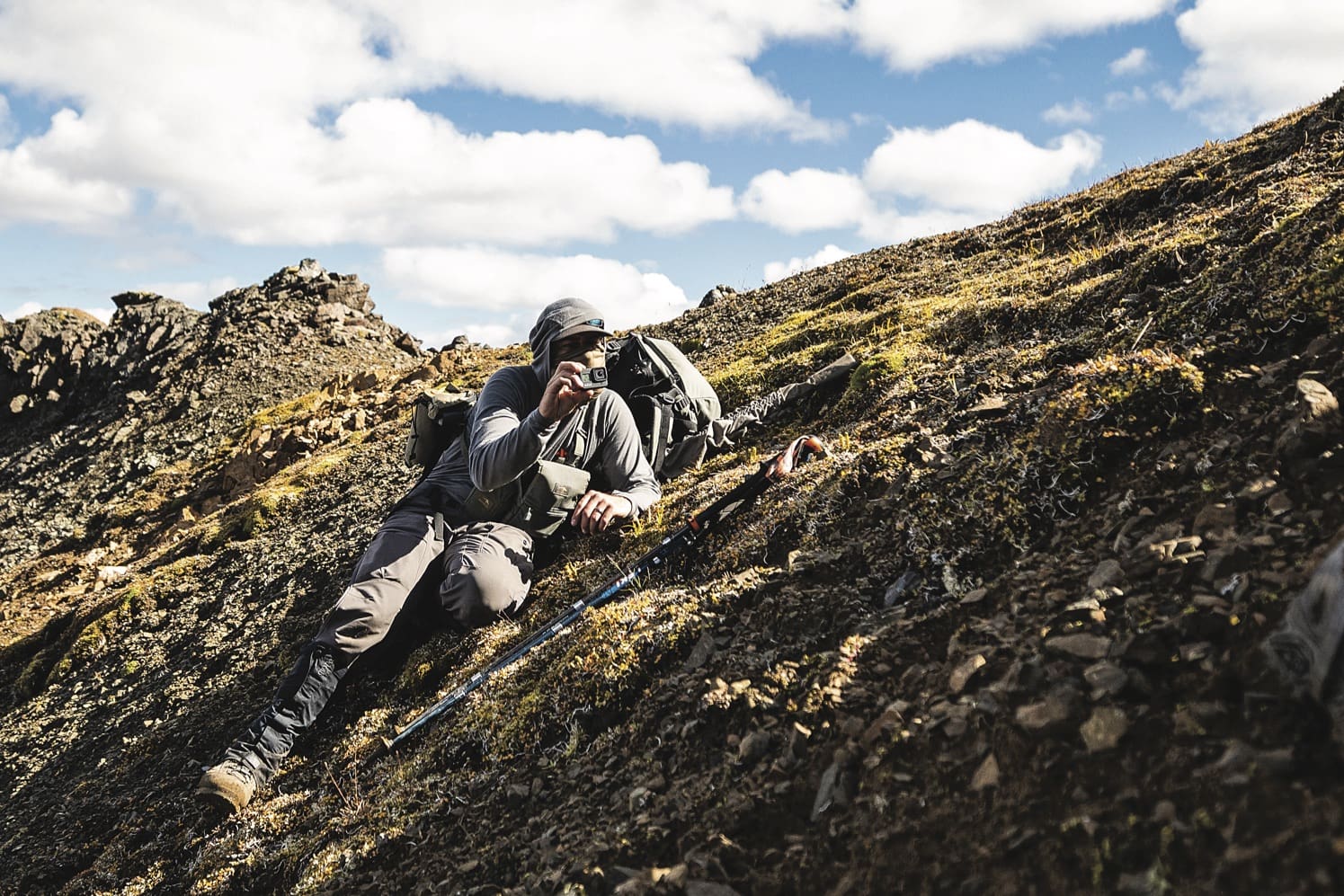 GoPro HERO 8 Review
About 10 years back, my dad started carrying a GoPro on our hunts. You know, the clunky silver-colored one with the bulging fisheye lens? He'd wear it on his head and was constantly fumbling with it, never sure whether it was even on or off. That paired with the video quality leaving plenty to be desired, I didn't pay much attention to GoPro for the next decade. Last year however I was impressed to learn about the major improvements they had undergone.
4K resolution, a flattened non-fisheye image, and an LCD screen on the back were obvious standout features. I picked up the HERO 8 Black used it a bunch on 3 hunts. Video quality is incredible for such a tiny device that rides nearly unnoticed in a pant pocket. The built-in time-lapse and slow-motion modes produce gorgeous results and make stepping up the creativity level fun and easy. Image stabilization makes footage very smooth even when hiking fast through rough terrain. With the GoPro app, I can wirelessly send video from the camera to my phone. For amateur filmmaking, the GoPro is all I've needed so far.
I made two full 20-minute+ hunt films with it last season, and only missed the ability to zoom a handful of times. There are some other shortcomings, however. I ended up getting a machined aluminum aftermarket 'cage' to protect the non-replaceable lens and attach an external Rode mic for improved audio. The battery life isn't great, with around 30 minutes of recording per charge. Luckily, spare batteries are cheap and light.
Two hunting partners of mine both bought the updated HERO 9 recently, which solves some of the issues above. The 9 has a removable lens for easy replacement, a front screen, 5K resolution, and improved battery life. For anyone looking to start filming their own hunts, a new GoPro is a no-brainer. Something to consider with the Western Hunter Film Festival occurring this year!